Adobe Premiere Training – Level II
Adobe Premiere Advanced Training
In this advanced Adobe Premiere Pro training course, you'll learn the skills and techniques required to take your creative work to its fullest potential for producing broadcast-quality movies used for video, multimedia, and the Web.
Course Topics
Advanced Editing in Premiere Pro
Using the Trim View
Slip, Slide and Rolling Edit Tools
Match frames
Nested timelines (Sequences)
Masking Techniques in Premiere Pro
Using keys
Using matte keys
Garbage mattes
Color mattes
Track mattes
Advanced transitions
Advanced Audio editing in Premiere
Integrating Photoshop with Premiere Pro
Animating
Importing layers as a sequence
Alpha channels
Updating Photoshop files
Integrating After Effects with Premiere Pro
Working with Premiere projects in After Effects
Non-destructive integration
Integrating Audition with Premiere Pro
Overview of editing audio from a Premiere Pro Project file using Audition
Color Correction in Premiere Pro
Creating a new reference monitor window
Gang to reference monitor feature
Working with color scopes
3 Point Color Correction
Color Match
DVD export in Premiere Pro
Using sequence markers
Adding chapter information
Encoding using Adobe Media Encoder
Update on new Features in Premiere Pro
Interface improvements
Changes to the workspace
Venue Phone: 1-866-592-7840
Address:
205 Van Buren Street. Suite 140
,
Herndon
,
Virginia
,
20170
,
United States
Description: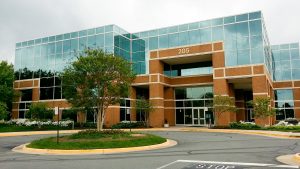 205 Van Buren Street,
Suite 140
Herndon, VA 20170
1-866-592-7840
Free plentiful parking
Complimentary lunch, drinks, snacks provided
You have the option to attend classes at our Herndon, VA location or attend remotely (live online). When you register, you will have the option to select your attendance choice.