Adobe After Effects Certified Training
Adobe After Effects Training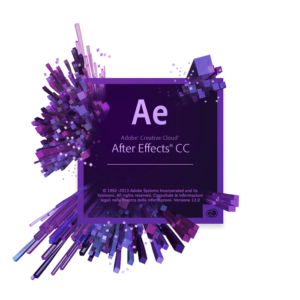 Learn to use this comprehensive software tool to efficiently produce motion graphics and visual effects for film, video, multimedia, and the Web. This is the entry-level of our After Effects classes, and this two-day course will get you started using Adobe After Effects powerful tools for creating a wide range of visual and audio effects. Our classes are led by experienced motion graphics professionals who have backgrounds with broadcast, film, and online media production.
Course Topics
Digital Video basics in Adobe After Effects
Analog versus digital
Frame rate and resolution
Storage space and system requirements
Defining motion Graphics
Using the After Effects Interface
Creating a project
Understanding the After Effects panel system
Organizing the Project Window
Understanding the Composition Window
Working in the Timeline Window
RAM Preview vs. Standard Preview
Media Management
Importing media files
Importing Photoshop and Illustrator files
Previewing footage
Previewing stills and video
Previewing audio
Trimming a video clip
Using the Interpret Footage dialog box
Looping an audio or video file
Using Layers in Adobe After Effects
Layer basics
Layer options
Creating a layer solid
Understanding the layer switches
Time stretch and frame blending
Nesting compositions/layers using precomps
Using keyframes in Adobe After Effects
Animation of layer properties using keyframes
Using layer parenting to ease repetition
Understanding motion paths
Working with layer blending
Controlling the speed of animations
Easing principles
Using text in Adobe After Effects
Creating text
Character palette
Paragraph palette
Animating text with keyframes
Animating text using presets
Using Bridge with After Effects
Masking and alpha channels in Adobe After Effects
Masking
Animating masks
Working with alpha channels
Track matte
Using Effects in Adobe After Effects
Effect basics
Animating effects
Introduction to 3D in After Effects
Exploring the 3D capabilities and limitations of After Effects
Creating 3D layers
Using multiple viewports
Understanding 3D Transform properties
Animating 3D layers
Creating and using lights
Outputting in Adobe After Effects
Rendering from a composition to various formats
Understanding the Render Queue
Adjusting render settings
Duplicating jobs in the Render Queue
Creating render templates
Exporting a project file
Rendering an individual frame
Venue Phone: 1-866-592-7840
Address:
205 Van Buren Street. Suite 140
,
Herndon
,
Virginia
,
20170
,
United States
Description: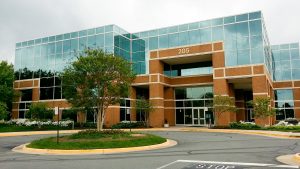 205 Van Buren Street,
Suite 140
Herndon, VA 20170
1-866-592-7840
Free plentiful parking
Complimentary lunch, drinks, snacks provided
You have the option to attend classes at our Herndon, VA location or attend remotely (live online). When you register, you will have the option to select your attendance choice.