Adobe After Effects Certified Training
Adobe After Effects Training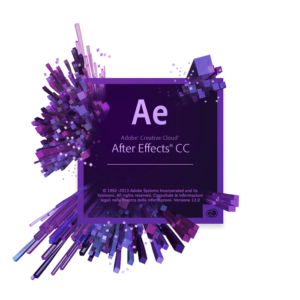 Learn to use this comprehensive software tool to efficiently produce motion graphics and visual effects for film, video, multimedia, and the Web. This is the entry-level of our After Effects classes, and this two-day course will get you started using Adobe After Effects powerful tools for creating a wide range of visual and audio effects. Our classes are led by experienced motion graphics professionals who have backgrounds with broadcast, film, and online media production.
Course Topics
Digital Video basics in Adobe After Effects
Analog versus digital
Frame rate and resolution
Storage space and system requirements
Defining motion Graphics
Using the After Effects Interface
Creating a project
Understanding the After Effects panel system
Organizing the Project Window
Understanding the Composition Window
Working in the Timeline Window
RAM Preview vs. Standard Preview
Media Management
Importing media files
Importing Photoshop and Illustrator files
Previewing footage
Previewing stills and video
Previewing audio
Trimming a video clip
Using the Interpret Footage dialog box
Looping an audio or video file
Using Layers in Adobe After Effects
Layer basics
Layer options
Creating a layer solid
Understanding the layer switches
Time stretch and frame blending
Nesting compositions/layers using precomps
Using keyframes in Adobe After Effects
Animation of layer properties using keyframes
Using layer parenting to ease repetition
Understanding motion paths
Working with layer blending
Controlling the speed of animations
Easing principles
Using text in Adobe After Effects
Creating text
Character palette
Paragraph palette
Animating text with keyframes
Animating text using presets
Using Bridge with After Effects
Masking and alpha channels in Adobe After Effects
Masking
Animating masks
Working with alpha channels
Track matte
Using Effects in Adobe After Effects
Effect basics
Animating effects
Introduction to 3D in After Effects
Exploring the 3D capabilities and limitations of After Effects
Creating 3D layers
Using multiple viewports
Understanding 3D Transform properties
Animating 3D layers
Creating and using lights
Outputting in Adobe After Effects
Rendering from a composition to various formats
Understanding the Render Queue
Adjusting render settings
Duplicating jobs in the Render Queue
Creating render templates
Exporting a project file
Rendering an individual frame
Address:
Description:

Live Online Training
Get the same training you expect in the classroom without leaving your office or home. These are NOT recorded classes. They are LIVE sessions with an expert instructor. We use the latest in video conferencing technologies and audio so you can confidently participate in any class just like being right there in person. We guarantee the effectiveness of our online training delivery approach that we will give you your money back if you are not totally satisfied.  Ask us for a demo.
Online class requirements:
Moderate to fast Internet
A phone or computer headset is required in order to hear the instructor/moderator). You can use Computer Audio (VoIP) or you can dial in from a regular phone.  For convenience, we recommend a hands-free headset or phone.
Training software must be installed on your computer (trial versions are acceptable)
RECOMMENDED: Dual Monitors or computers. For optimal online learning experience, we recommend participants have dual monitors or two computers. Your online classroom credentials allow you to join multiple times from multiple computers. Participants should use one monitor or computer to view the instructor's shared screen and another monitor or computer to work with the software.
What happens when you enroll in an online class
When you register for an online class, you will receive a welcome email followed by login access to the Citrix GoToTraining virtual classroom. A workbook (printed copy or eBook) will be sent to you prior to the start of class.
Online Training Advantages
Convenience: You don't have to travel and can attend from your home, office or anywhere with an internet connection. Our online classes are conducted using GoToTraining, a more robust version of the popular GoToMeeting screen sharing and conferencing platform. To accommodate multiple time zones, courses are typically scheduled from 10am – 5pm Eastern with a one-hour lunch break at 12:30 – 1:30 pm Eastern and a 10-minute break in the morning and afternoon. When conducting custom online course for your group, class times can be modified to accommodate your timezone.
Interactive Learning: Our online training is fully interactive. You can speak and chat with the instructor and classmates at any time. Various interactive techniques are used in every class. Our small class sizes (typically 4 – 8 students), allow our instructors to focus on individual performance and issues and to work closely with you to meet your unique needs. Classes are designed to be a hands-on learning experience, providing opportunities for you to try your new skills while the instructor is available for review, questions, and feedback. You have the option to give the instructor permission to view your computer to provide one-on-one assistance when needed.