Adobe Experience Manager (AEM) Forms Training
March 21, 2019 - March 22, 2019




9:00 am - 4:00 pm

May 16, 2019 - May 17, 2019




9:00 am - 4:00 pm
Adobe Experience Manager (AEM) Forms Training
Description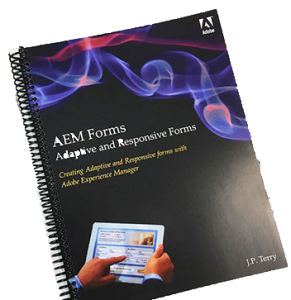 AEM Forms Developer is a two-day, instructor-led classroom or virtual course. The course covers foundational AEM Forms topics and techniques and is ideal for new users. You will learn best practices for creating AEM Forms templates and adaptive forms. Topics include Templates, Adaptive Forms, JavaScript, the Rule Editor, Themes, Accessibility, and DoRs (Documents of Record). Each topic includes a presentation and demo followed by hands-on exercises to implement your new knowledge.
Audience
Designers, Developers, Form Authors, Business Professionals, and Technical Support Staff who need to create and/or manage AEM adaptive and responsive forms.
Pre-requisites
None
Duration
Two days
Course Material
AEM Forms Developer Student Manual (included in your registration)
Objectives
After completing this course, students will be able to:
Understand Best Practices for using and creating AEM Forms
Create AEM adaptive form templates
Create AEM adaptive and responsive forms
Create forms based on XSDs and XDPs
Create panels and fields with great design, usability, and accessibility
Customize the look and user-interaction with themes and CSS
Use the Theme Editor to create new themes
Create dynamic forms with JavaScript and the Rule Editor
Validate form data with Regular Expressions
Validate form data with JavaScript
Use an XDP for the DoR
Generate an automatic DoR (Document of Record)
Add Accessibility properties to your forms
Course Outline
Introduction to Adaptive Forms
Overview of AEM Forms
Use an Adaptive Form
Create an Adaptive Form
Adaptive Form Templates
Static templates
Editable templates
Structure and Initial Content
Create AEM Forms
Panels and Fields
Adaptive Form Fragments
Captcha Components
Form Translation and Accessibility
JavaScript and the Rule Editor
Create Rules and JavaScript
Use Functions
Themes
Theme Editor
Best Practices
Document of Record (DoR)
Automatic DoRs
DoRs based on XDPs
Accessibility
Add values for Screen Readers
Test for Keyboard Accessibility
Venue Phone: 1-866-592-7840
Address:
205 Van Buren Street. Suite 140
,
Herndon
,
20170
,
United States
Description:

Free plentiful parking
Complimentary lunch, drinks, snacks provided
205 Van Buren Street,
Suite 140
Herndon, VA 20170
1-866-592-7840
Please note that you have the option to attend classes at our Herndon, VA location or attend remotely (live online). When you register, you will have the option to check if you prefer to attend remotely.