Adobe Illustrator Training – Level I
Adobe Illustrator Training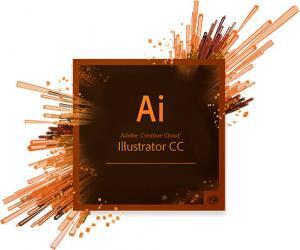 From first idea to finished artwork. Learn the world leading illustration software. In this 2-day introductory class you will learn the following:
Learn Techniques for Selecting Artwork
Learn to locate and manage objects using the selection tools; how to group, hide, lock & arrange objects; control alignment and more.
Learn how to use shapes to create artwork for a postcard
Learn how to create a new document with multiple artboards, and then create and edit a series of shapes using the shape tools. Work with the drawing modes; the shaper tool; Live Shapes and Image Trace.
Learn to edit and combine shapes and paths. Discover how to edit and combine the shapes you learned to draw in the previous lesson using the Scissors, Knife, Eraser tool, Shape Builder and Width tools; along with the Path commands.
Learn to transform artwork and explore creating and editing artboards and to precisely control the size, shape, and orientation of objects by mastering move, scale, rotate, reflect, shear and free transform.
Learn how to create an Illustration with the drawing tools
Learn to draw precisely—straight lines, curves, and complex shapes—with the pencil, pen, and curvature tools.
Learn to add and delete swatches; use the Color Guide panel for inspiration; get organized with color groups and use them to recolor artwork; and more.
Address:
Description:

Live Online Training
Get the same training you expect in the classroom without leaving your office or home. These are NOT recorded classes. They are LIVE sessions with an expert instructor. We use the latest in video conferencing technologies and audio so you can confidently participate in any class just like being right there in person. We guarantee the effectiveness of our online training delivery approach that we will give you your money back if you are not totally satisfied.  Ask us for a demo.
Online class requirements:
Moderate to fast Internet
A phone or computer headset is required in order to hear the instructor/moderator). You can use Computer Audio (VoIP) or you can dial in from a regular phone.  For convenience, we recommend a hands-free headset or phone.
Training software must be installed on your computer (trial versions are acceptable)
RECOMMENDED: Dual Monitors or computers. For optimal online learning experience, we recommend participants have dual monitors or two computers. Your online classroom credentials allow you to join multiple times from multiple computers. Participants should use one monitor or computer to view the instructor's shared screen and another monitor or computer to work with the software.
What happens when you enroll in an online class
When you register for an online class, you will receive a welcome email followed by login access to the Citrix GoToTraining virtual classroom. A workbook (printed copy or eBook) will be sent to you prior to the start of class.
Online Training Advantages
Convenience: You don't have to travel and can attend from your home, office or anywhere with an internet connection. Our online classes are conducted using GoToTraining, a more robust version of the popular GoToMeeting screen sharing and conferencing platform. To accommodate multiple time zones, courses are typically scheduled from 10am – 5pm Eastern with a one-hour lunch break at 12:30 – 1:30 pm Eastern and a 10-minute break in the morning and afternoon. When conducting custom online course for your group, class times can be modified to accommodate your timezone.
Interactive Learning: Our online training is fully interactive. You can speak and chat with the instructor and classmates at any time. Various interactive techniques are used in every class. Our small class sizes (typically 4 – 8 students), allow our instructors to focus on individual performance and issues and to work closely with you to meet your unique needs. Classes are designed to be a hands-on learning experience, providing opportunities for you to try your new skills while the instructor is available for review, questions, and feedback. You have the option to give the instructor permission to view your computer to provide one-on-one assistance when needed.