You can attend this instructor-led class at our Herndon, VA location or attend the same LIVE class remotely online. When you register, you will have the option to select your attendance choice.
Course Topics
Module 1: Getting to Know Adobe Acrobat DC
About the PDF Format
Understanding the Workspace
New Forms Paradigm
Creating PDF Documents from Authoring Applications
Creating PDF Documents from PostScript Files
Creating PDF Documents for the Internet
Capturing Web Pages as PDF Documents
Converting Scanned Documents to PDF Format
Creating PDF Documents for Print
Creating Interactive PDF Documents
Creating PDF Documents for Multimedia Presentations
Creating PDF Documents for Internal Distribution
Creating a PDF Form with LiveCycle Designer
Creating an Acrobat Catalog
Optimizing Adobe PDF Documents for Distribution
Modifying Conversion Settings
Use Acrobat as a Publishing Solution
Module 2: Navigate the Acrobat Workspace
Using the Acrobat Menu Commands
Customizing the Workspace
Setting Preferences
Module 3: Read PDF Documents with Acrobat
Navigating the Document
Changing Document View
Viewing Multiple Documents
Searching for a Word or Phrase
Searching an Index of Documents
Conducting an Advanced Search
Locating Document Properties
Printing PDF Documents
Using Items from PDFs in Other Applications
Using the Organizer
Module 4: Create a PDF Document
Creating a PDf File
Using the Create PDF Command
Using the Create PDF > From File Command
Capturing HTML Documents as PDF Documents
Saving PDF Files
Setting Document Properties
Using the Save As Command
Saving PDF Files in Other Formats
Module 5: Create PDF Documents in Authoring Applications
Creating PDF Files from Microsoft Office Software
Creating PDF Files from Microsoft Word Files
Creating PDF Files Using the Print Command
Module 6: Capture PDF Documents
Capturing PDF Documents from a Scanner
Capturing PDF Documents from Web Sites
Module 7: Create Navigation for PDF Documents
Using the Bookmarks Panel
Using the Pages Panel
Creating Links
Module 8: The Basics of Editing PDF Documents
Edit Visually with Page Thumbnails
Drag-and-Drop Editing
Edit with Menu Commands
Touch Up a PDf Document
Module 9: Review PDF Documents
Initiate an Email review
Use the Tracker
Use the Comments Panel
Add Comments
Add Audio Comments
Create Text Annotations
Attach Files to a Document
Apply a Stamp
Mark Up a Document
Use Graphic Elements
Export Comments
Import Comments
Venue Phone: 1-866-592-7840
Address:
205 Van Buren Street. Suite 140
,
Herndon
,
Virginia
,
20170
,
United States
Description: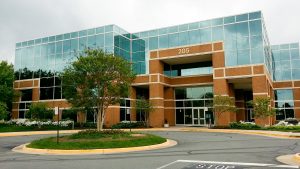 205 Van Buren Street,
Suite 140
Herndon, VA 20170
1-866-592-7840
Free plentiful parking
Complimentary lunch, drinks, snacks provided
You have the option to attend classes at our Herndon, VA location or attend remotely (live online). When you register, you will have the option to select your attendance choice.